Ell Extension
Sometimes an ell extension would result in a "three-gable barn," but there are also ells that are architecturally smaller in scale and remain appendages rather than transforming the barn into another type. The Chester County barn shown below is still recognizable as a forebay barn.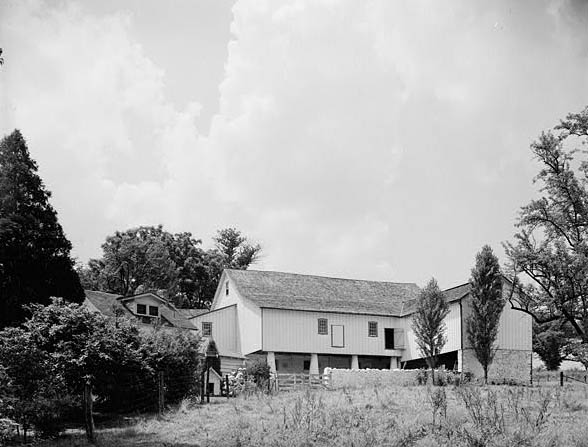 Barn, West Vincent Township, Cochranville, Chester County.
(Image from the Historic American Buildings Survey, Library of Congress,
Prints and Photograph Division, Digital ID: hhh pa1509.photos.132282p)
Note
This is a static, archived version of the PHMC Pennsylvania Agricultural History Project website which will not be updated. It is a snapshot of the website with minor modifications as it appeared on August 26, 2015.
Pages in this Section