House Types
Click on an image for a larger version and a more detailed description of that feature.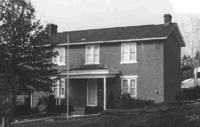 I House

Three-Bay House

Four Over Four House

Foursquare House

Five-Bay House

Upright and Wing House

Single-Pen House

Gable-Front House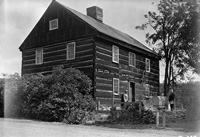 New England Center Chimney House

Continental Pennsylvania German House
Note
This is a static, archived version of the PHMC Pennsylvania Agricultural History Project website which will not be updated. It is a snapshot of the website with minor modifications as it appeared on August 26, 2015.
Pages in this Section