Roof-ridge Ventilators or Cupolas
By the early 20th century, ventilation was linked to animal health and sanitation. State regulators and agricultural scientists recommended modern barn ventilation systems that were supposed to improve animal health and help to ensure sanitation. Commercial companies manufactured metal ventilators which not only functioned to draw and circulate air throughout the barn, but also added a decorative touch.

Three-Gable barn with cupolas, Northumberland County, c. 1900

Barn with roof ridge cupolas, Somerset County

Stone end barn (c. 1840) with ventilation slits and added roof-ridge metal ventilators (c. 1950)
North Cornwall Township, Lebanon County. (Site 075-NC-001)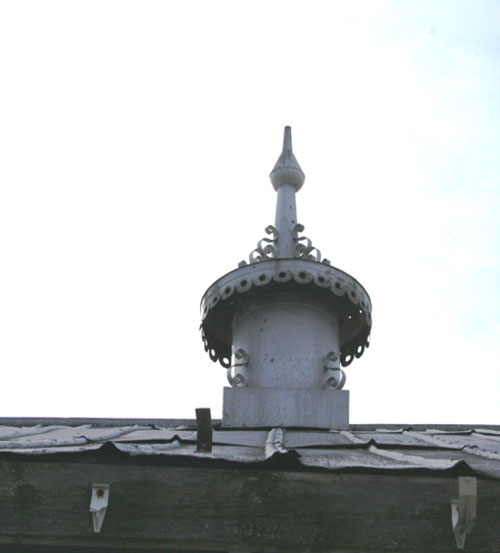 Barn Ventilator, Guilford Township, Franklin County, c. 1925.
(Site 055-GU-003)
Note
This is a static, archived version of the PHMC Pennsylvania Agricultural History Project website which will not be updated. It is a snapshot of the website with minor modifications as it appeared on August 26, 2015.
Pages in this Section