Scale House
A scale house or scale shed provides a facility for weighing individual animals. These buildings tend to be relatively small; gabled; built of frame; and situated on a lane or road. Interior features include scales. The scale shed depicted here has large, off-center doors in each gable end, so the animal could enter one side and exit the other. The doors are off-center because the weighing area inside is divided by a partition from a side aisle where the human handler could conduct the weighing safely. The aisle is accessible from an eaves-side door.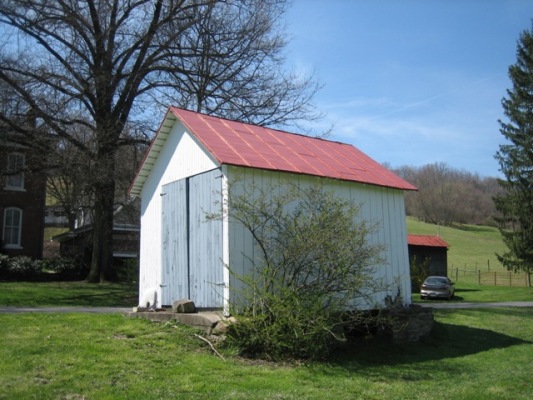 Scale Shed, Greene County, c. 1925.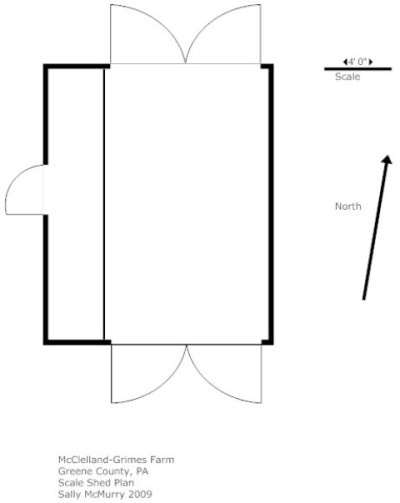 Scale Shed Floor Plan, Greene County, c. 1925.
Note
This is a static, archived version of the PHMC Pennsylvania Agricultural History Project website which will not be updated. It is a snapshot of the website with minor modifications as it appeared on August 26, 2015.
Pages in this Section