Shed
The term "shed" covers many multi-purpose buildings on a farm whose specific function cannot be specifically pinpointed either by present usage or by formal features. Generic farm sheds are mainly used for storage, of tools, small machines, and other equipment.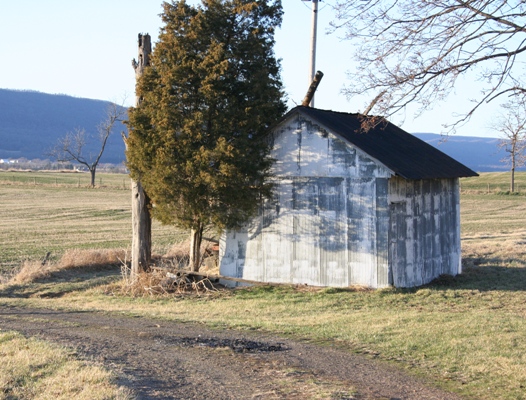 Shed, Franklin County, c. 1960.

Shed, West Bradford Township, Chester County, c. 1925-40.
(Site 029-WB-001)
Note
This is a static, archived version of the PHMC Pennsylvania Agricultural History Project website which will not be updated. It is a snapshot of the website with minor modifications as it appeared on August 26, 2015.
Pages in this Section