Sheep Barn
Sheep barns provide shelter and store food for sheep. They can be identified by their tall, narrow proportions; two-story configuration; central or offset gable-end doors; multiple, regularly spaced small windows (often square) on both eaves sides; and hay hoods and/or doors in the upper gable end. Some have roof-ridge ventilators or ventilation spaces in the eaves. They are almost always gable roofed and built of wood timber or balloon framing, often on a stone foundation, and usually have moderate dimensions. The ground floor space is given over to open space or sometimes large pens, with feed troughs for the animals. Sheep barn stables usually have dirt floors. Some sheep barns are built into a bank. Sheep barns often are sited away from the main farmstead complex, to be nearer pasture areas. In Pennsylvania, sheep barns are most often found in Washington and Greene Counties, where fine-wool sheep raising was an important industry between about 1850 and 1940. Sheep barns may occasionally be found in other counties, notably Mercer and Lawrence Counties.

Sheep Barn, Washington County, c. 1890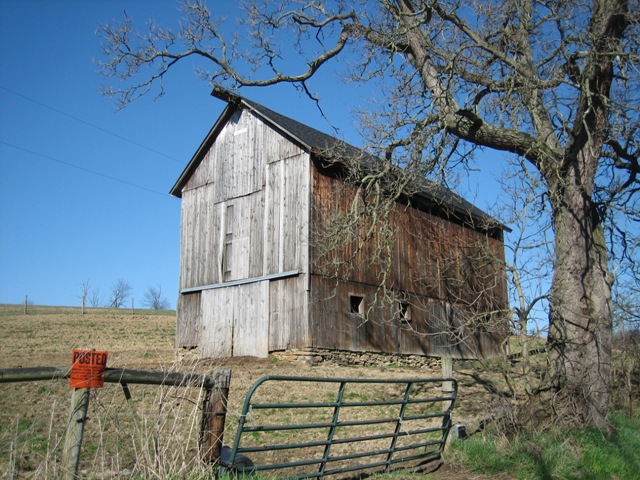 Sheep barn, Greene County, c. 1890
Note
This is a static, archived version of the PHMC Pennsylvania Agricultural History Project website which will not be updated. It is a snapshot of the website with minor modifications as it appeared on August 26, 2015.
Pages in this Section