Single-Pen House
As its name implies, a single-pen house is a very small house with one room floor plan. Few survive intact; most of them are quite early.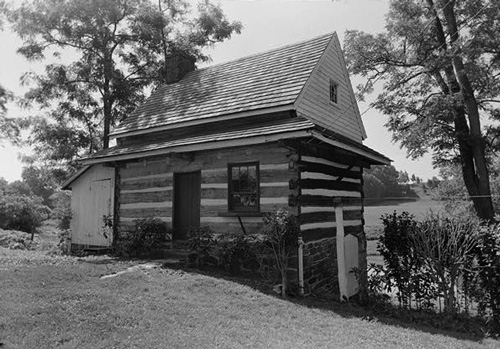 Wertz-Lashee House, Davidsburg, York County, PA.
(HABS photo. HABS PA,67-DAVBU.V,1--1)
Note
This is a static, archived version of the PHMC Pennsylvania Agricultural History Project website which will not be updated. It is a snapshot of the website with minor modifications as it appeared on August 26, 2015.
Pages in this Section