Springs
Spring sites were important determinants in farm selection and siting. During the settlement period and long thereafter, prospective farm families needed a water source for themselves and their livestock. A spring is a site where ground water flows to the surface, either from seepage or from underground aquifers. Spring sites were much prized and carefully protected, either by simple roofs or by elaborate spring houses.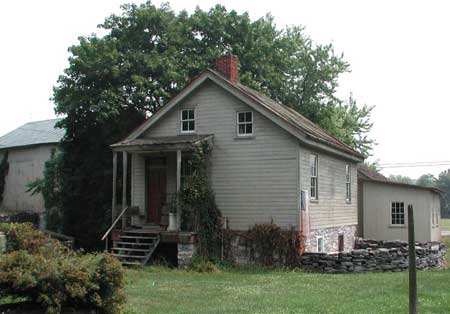 Summer kitchen and springhouse, Lebanon County, c. 1850.
The walled area to the right encloses a spring.
Note
This is a static, archived version of the PHMC Pennsylvania Agricultural History Project website which will not be updated. It is a snapshot of the website with minor modifications as it appeared on August 26, 2015.
Pages in this Section