Water Tank
On some farms, water could be pumped from the groundwater supply to be held in a tank for human or animal use. In Adams County, water tanks are situated in the orchards so that spraying machines can be filled on-site.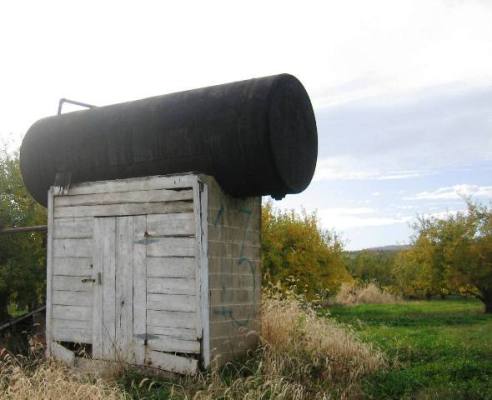 Water Tank, Adams County, c. 1970.
The tank is elevated to take advantage of gravity power. The housing beneath contains a pump.
Note
This is a static, archived version of the PHMC Pennsylvania Agricultural History Project website which will not be updated. It is a snapshot of the website with minor modifications as it appeared on August 26, 2015.
Pages in this Section