Commemorative and Battlefield Historic Landscapes
Historic battlefields such as Gettysburg Military Park and the Brandywine Battlefield have great Civil War and Revolutionary War significance, but also function as popular tourist attractions and recreational areas. Those historic military landscapes might include historic buildings, monuments, interpretive buildings, fencing, hedgerows, trees and streams, as well as skirmish or battle engagement sites. Some cemeteries are also considered to be historic landscapes, especially those with a formally designed plan created as commemorative parks as well as burial grounds. Both the Allegheny Cemetery in Pittsburgh and Laurel Hill Cemetery in Philadelphia have been recognized as historic landscapes listed on the National Register. Memorial parks made up of statuary and greenspace might also be considered as commemorative historic landscapes. The Mothers Monument in Ashland, Schuylkill County offers a statue dedicated to mothers set on a steep hillside overlooking the town's main commercial thoroughfare. The Firemen's Drinking Fountain monument in Slatington, Lehigh County and the Protection of the Flag Monument in Athens, Bradford County are similar historic landscapes created as a setting for statuary.
Photos

Gettysburg Battlefield, Adams Co.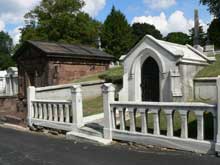 Laurel Hill Cemetery, Philadelphia

Mothers' Monument, Ashland, Schulykill Co.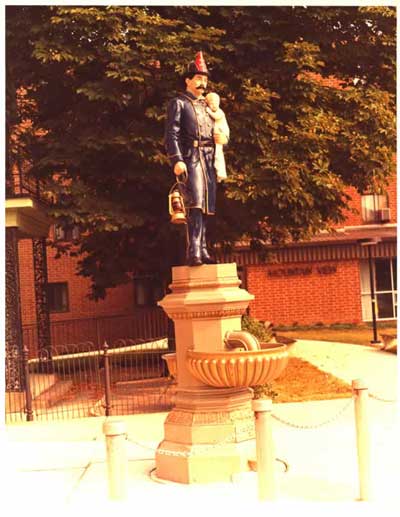 Firemen's Drinking Fountain, Slatington, Lehigh Co.