Minimal Traditional
The Minimal Traditional style flourished in the 1940s and 50s and may be the most popular of all the mid 20th century housing styles. Many of these affordable homes were built in the years before and after World War II. This pared down traditional form house is considered to be a no frills version of earlier eclectic house styles. Usually offering just two bedrooms and one bath, these were seen as inexpensive, small homes for small families. Sometimes the Minimal Traditional house is one and one half stories tall with dormer windows to accommodate a third bedroom upstairs.
Identifiable Features
Boxy appearance and small in square footage
Low or intermediate pitched roof
Generally one story
Lack of decorative exterior detailing
Shallow entry porch or portico
Photos
Click any image to enlarge.

Example of a Minimal Traditional house, Allegheny County

Example of a Minimal Traditional house, Allegheny County

Minimal Traditional house, Cumberland County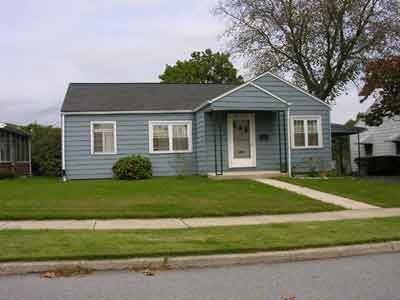 Example of a Minimal Traditional house, Cumberland County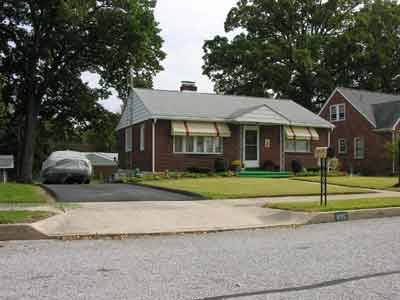 Example of a Minimal Traditional house, Cumberland County