Multi Family Residential
This resource is also known as semi-detached housing; or as a duplex, triplex or quadriplex. This property type was generally constructed without architectural detailing, however, the Multi-Family Residential will vary from region to region, and one may find it in a variety of styles or types.
Identifiable Features
Pairs of houses built side by side, share a party wall
Each house's layout generally a mirror image
Duplexes have two separate units, Triplexes have three
Fourplexes can have two units on bottom and top floors or be side by side
Photos
Click any image to enlarge.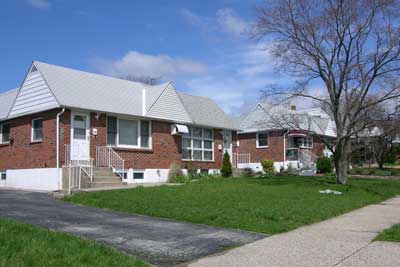 Example of a multi family residential, Montgomery County

Example of a multi family residential, Montgomery County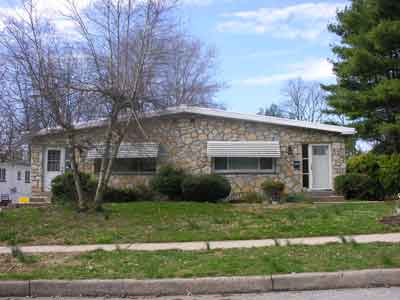 Example of a multi family residential, Montgomery County