Subdivision Plan/Layout
Mid 20th century neighborhoods were often constructed following a curvilinear plan as recommended by the Federal Housing Administration (created in 1934), not the rectilinear grid of traditional urban development. The FHA was responsible for establishing guidelines for development and for reviewing subdivision plans to enable financing and low cost mortgages. The FHA's "desirable standards" included careful location of the subdivision to accommodate topography and natural features, appropriate street widths and grades for traffic needs, elimination of sharp corners and dangerous intersections, long blocks to eliminate unneeded cross streets, generous lot plans, access to parks and playgrounds, establishment of community or property owners organizations. The Urban Land Institute, a non-profit research organization devoted to urban planning and development was formed in 1936 to support home builders and real estate professionals. The ULI published the first addition of the Community Builders Handbook in 1947 advocating curvilinear subdivisions.This publication became the industry standard for community development. By the late 1940s these neighborhood planning concepts had become institutionalized into the design of new residential communities. This form of land development, repeated throughout the country, would create the postwar suburban landscape (National Register Bulletin Historic Residential Suburbs).
Identifiable Features
Curvilinear, rectilinear or linear street pattern
Cul-de-sacs
Uniform street lighting or street trees
Open, unfenced yards
Entrance signs
Uniform setbacks
May include a community pool or open space (playground, ballfield, etc.)
Photos
Click any image to enlarge.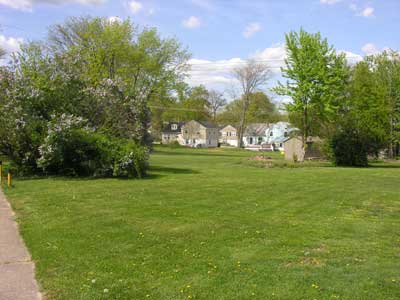 Example of open, unfenced back yards, Montgomery County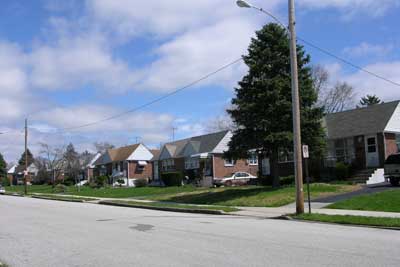 Example of an Uniform Setback, Montgomery County

Example of an entrance sign, York County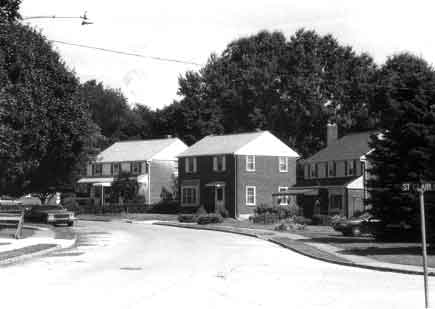 Example of curvilinear street pattern, Montgomery County

Example of street trees, Montgomery County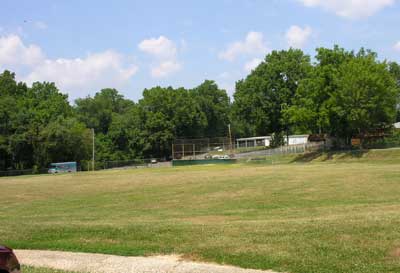 Example of a community open space (ballfield), Lancaster County

Example of a community pool, Lancaster County