Schools
Policies of the FHA, VA and FHWA spurred basic trends in public school design and development; and in regards to postwar suburbs, this created sprawling campuses of one- or two-story schools that mimicked the subdivision that bordered them. "Although the history of mid- and late-twentieth century school architecture has largely yet to be written, it was deeply informed by Modernists who designed most public schools, like other public buildings of this period, in large, rectangular volumes of reinforced concrete or brick marked by regular registers of windows intended to express the sober democratic purpose of the activity within their walls" [1]
[1] Vitiello, Domenic, Historic Educational Resources of Pennsylvania 1682-1969 MPS (PDF), 76.
Identifiable Features
Generally modeled after other public buildings in the modern architectural style
Large, rectangular volumes of reinforced concrete or brick
One or two stories
Campus design and layout
Photos
Click any image to enlarge.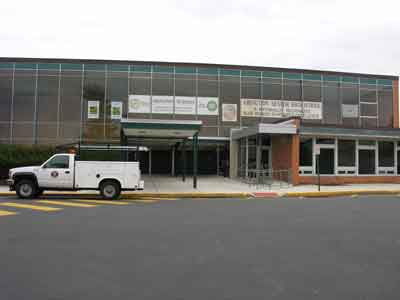 Example of a Postwar School - Associated Component, Montgomery County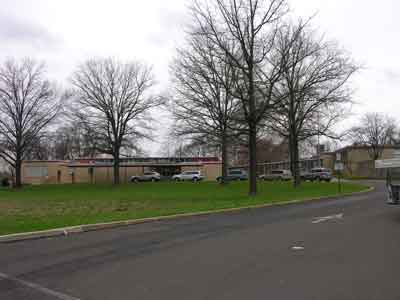 Example of a Postwar School - Associated Component, Montgomery County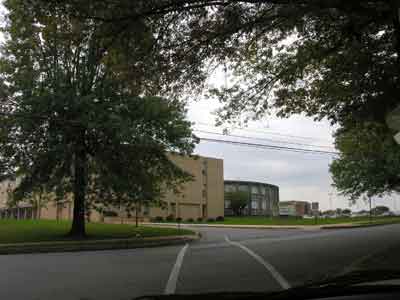 Example of a Postwar School - Associated Component, Cumberland County

Example of a Postwar School - Associated Component, Delaware County