Alterations on Stable Level
In the early 20th century, government regulations resulted in renovations of many barn stables. To comply with sanitation requirements, dirt floors and wood stalls were replaced with concrete floors and metal stanchions. More windows were added, and sometimes ventilation systems were installed.

In this 19th century stable in Tioga County, the dirt floor was concreted,
mass produced metal stanchions with water cups were installed, the front and
side walls were replaced, and mass produced metal tilting windows were installed.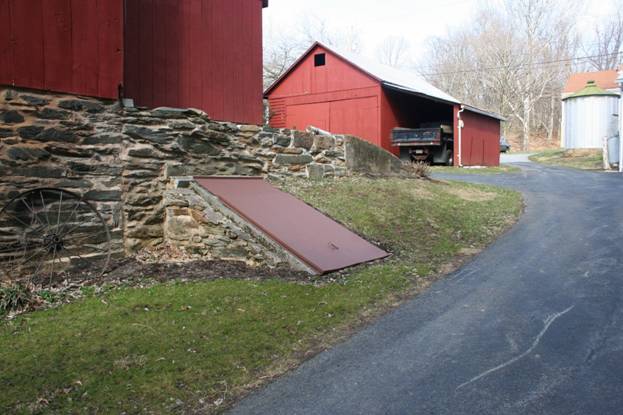 Door leading to root cellar under barn bank, Lower Windsor Township, York County.
Note
This is a static, archived version of the PHMC Pennsylvania Agricultural History Project website which will not be updated. It is a snapshot of the website with minor modifications as it appeared on August 26, 2015.
Pages in this Section