Apiary
An apiary collects the equipment necessary to raise honey bees and collect their honey. The hives are housed in boxes situated near a good source of pollen. Often apiarists move their hives frequently during the season as different plants come into blossom. Apiaries can be found in many parts of the state.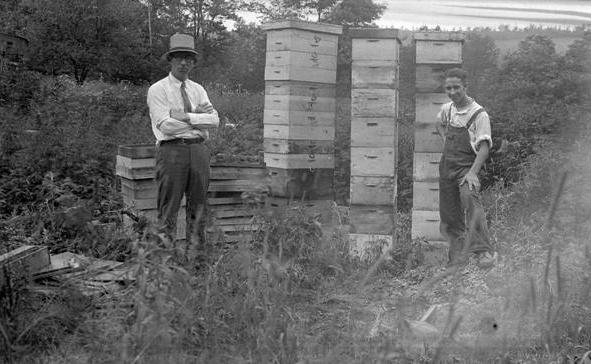 Apiary and bee keepers, Snyder County, 1931
(Pennsylvania State Archives, Record Group 1, SERIES #07-Neg#6205)
Note
This is a static, archived version of the PHMC Pennsylvania Agricultural History Project website which will not be updated. It is a snapshot of the website with minor modifications as it appeared on August 26, 2015.
Pages in this Section