Greenhouse
A greenhouse is a glassed-in structure (or, sometimes it is covered with plastic) in which seeds are germinated and grown on. Greenhouses also protect nursery stock during cold weather. Greenhouses can be found where commercial nursery or cannery businesses operate. They also serve business which sell directly to home growers. Historically they were often close in to an urban area, to serve truck farmers. Alternatively, some cannery owners in the Adams County fruit belt raised their own tomato plants to distribute to growers.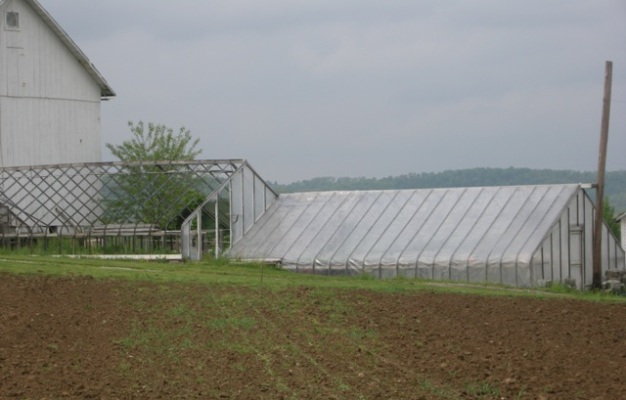 Greenhouses, Butler County, date unknown.
Note
This is a static, archived version of the PHMC Pennsylvania Agricultural History Project website which will not be updated. It is a snapshot of the website with minor modifications as it appeared on August 26, 2015.
Pages in this Section