Creeks and Streams
It was a definite advantage to have a flowing water source on a farm site, so sites with creeks or streams were much prized during the settlement period and thereafter.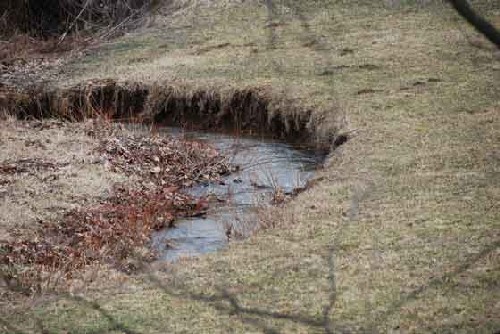 Farm stream, Greene County.
Note
This is a static, archived version of the PHMC Pennsylvania Agricultural History Project website which will not be updated. It is a snapshot of the website with minor modifications as it appeared on August 26, 2015.
Pages in this Section