Continental Pennsylvania German House
The "Continental plan" consists of an asymmetrical layout with a door leading to a long, narrow kitchen anchored by a large hearth. Opposite the kitchen lay a stove room and behind it a kammer or bedroom. Though its provenance is complex, this type is associated most with Pennsylvania Germans. The exterior diagnostic features include an asymmetrical facade, off-center roof-ridge chimney, and roof "kick". Variations on the three-room plan persisted through the 19th and into the 20th century in heavily Pennsylvania German regions.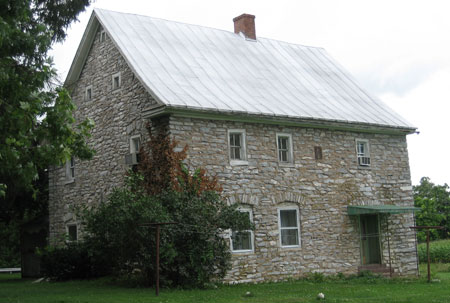 Immel house, Jackson Township, Lebanon County, 1759.
(Site 075-JA-004)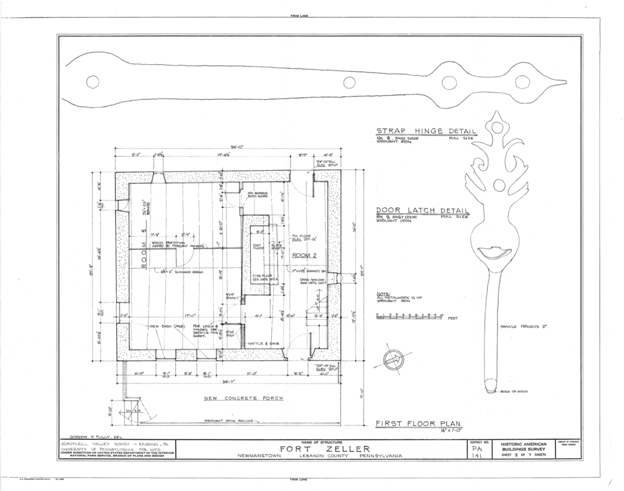 Floor plan, Fort Zeller, Newmanstown, Lebanon County, 1745.
HABS photo. HABS PA,38-NEWM.v,1-(sheet 2 of 7)
Note
This is a static, archived version of the PHMC Pennsylvania Agricultural History Project website which will not be updated. It is a snapshot of the website with minor modifications as it appeared on August 26, 2015.
Pages in this Section