Windbreak
A windbreak is a row of close-knit trees or shrubs placed near a farmhouse to provide protection from winds. Most often these will be evergreens. They were popularized during the New Deal era, and now are common throughout the state.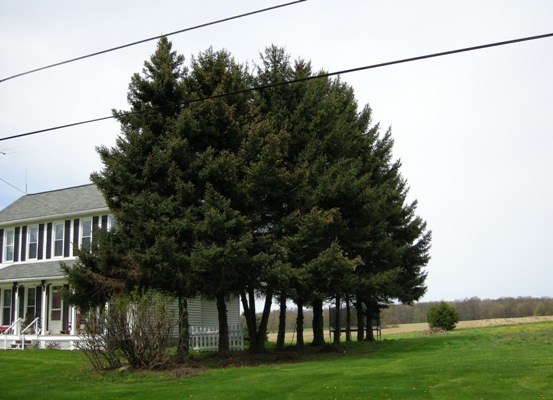 Evergreen Windbreak, Lawrence County, age unknown.
Note
This is a static, archived version of the PHMC Pennsylvania Agricultural History Project website which will not be updated. It is a snapshot of the website with minor modifications as it appeared on August 26, 2015.
Pages in this Section