Shed Roof
Shed roofs, as seen here, do not have a gable and slope from one side to another. Shed roofs are extremely common in extensions to barns.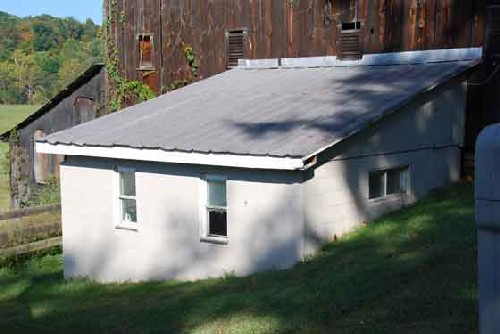 Milk house extension to a barn in Washington County.
Note
This is a static, archived version of the PHMC Pennsylvania Agricultural History Project website which will not be updated. It is a snapshot of the website with minor modifications as it appeared on August 26, 2015.
Pages in this Section